Name
Goose (CL7)
Race
Human
Age
As old as life itself...
Quarters Location >>
Deck 5 Room 30 >>
Residence
Australia
Affiliation
Star Wars
Sex
Male
Status
Extended Leave
Registration Date
2002-05-12
Award
Presentation Date
More Info
Top Geek
2003-06-05
>>
Outstanding Patron (Star Wars)
2003-07-03
>>
Select Medal - Silver
2003-08-23
>>
Top Geek
2003-09-01
>>
Top Geek
2003-11-01
>>
Select Medal - Silver
2004-08-21
>>
Select Medal - Bronze
2005-08-23
>>
Select Medal - Bronze
2006-09-09
>>
Outstanding Patron (Star Wars)
2007-06-26
>>
Select Medal - Silver
2007-08-25
>>
Senior Officer of the Month
2015-11-07
>>
Unsung Hero
2016-03-05
>>
Select Medal - Gold
2016-08-27
>>
20th Anniversary Medal
2017-08-25
>>
Unsung Hero
2017-08-26
>>
Select Medal - Gold
2017-08-26
>>
Select Medal - Silver
2018-08-25
>>
Movement Type
From
To
Executed By
Date
Promotion
CL1
CL2
System (CL1)
2002-05-12
Promotion
CL2
CL3
Tail-Kinker (CL8)
2003-02-03
Promotion
CL3
CL4
Octavius Piraeus (CL12)
2003-05-03
Promotion
CL4
CL5
Octavius Piraeus (CL12)
2003-10-07
Promotion
CL5
CL6
Octavius Piraeus (CL12)
2005-01-08
Promotion
CL6
CL7
Tanya (CL10)
2016-08-27
More about Goose (CL7)
Hobbies and Interests
Card/Board Games, Chatting, Computer Games, Cooking, Dancing, Drawing/Painting, Electronics, Fashion, History, Music, Poetry/Writing, Programming, Reading, Religion, Running, Shopping, Web Design
My Favorite Colors
Black, Blue
Sports I Participate In
Basketball, Soccer
Type of Person I Am
Adventurous, Analytical, Athlete, Computer Addict, Cool, Creative, Generous, Humorous, Kind, Movie Buff, Romantic, Sports Fan
Types of Books I Like
Biography, Children's, Fantasy, Horror, Mystery, Science Fiction
Types of Food I Like
Chinese, Fast Food, Italian
Types of Movies I Like
Action/Adventure, Comedy, Fantasy, Horror, Mystery, Romance, Science Fiction
Types of Music I Like
Alternative, Cool, Dance, Pop Rock, Rap, Techno
Imagine being given the power of a god.
Being given the power to flatten ball bearings between your fingertips.
Suppose you had the abilty to undo or prevent every tragedy known to man.
And then consider someone coming to you and telling you that he or she was going to take that power away.
Infact that taking your power away was for your own good.
And the imagine saying to that person 'No'.

Thanks, Deboe!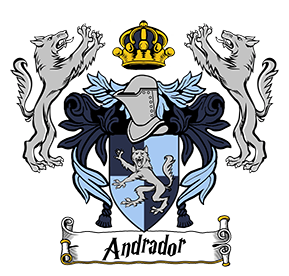 Andradors are known for their excellent leadership skills as they are patient, diplomatic, and accepting. You value teamwork and community above all, and are extremely level-headed. You have a clear sense of vision, and a gift for placing people in roles where they can best help contribute to whatever group You're in. You follow in the footsteps of our great founder, Admiral Andrew Maxwell. Your house symbol is the noble hound, and your house colors are sky blue and navy blue - like the skies and seas the great admirals of our past explored.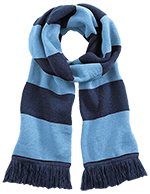 http://communications.outpost10f.com/marketing/sortinghat/index.php?share=z623vq3d2g