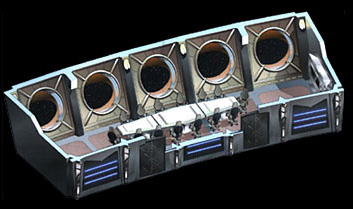 Welcome to the Departmental Offices. These Offices are made for and only accessible by the members of the various departments at Outpost 10F. Here Senior Managers can chat with their members and Team Leaders to carry out meetings, seminiars, or even specialty functions. The large conference table situated in the middle of the rooms is ideal for such gatherings. The Outpost 10F Prime Directives still apply in the Offices, so behave yourselves.







To enter the office simply fill out the login form below. Only members of departments are allowed access to this segment of Outpost 10F. (You must login to your own department).
The Offices are best experienced with some version of Netscape Communicator 4.0. Internet Explorer versions 3.0 and 4.0 also work considerably well, however, some site options are not compatible with these browsers, and thus you may experience errors or difficulties if you use them. We recommend you download and install the latest version of Netscape Communicator if you haven't already. This site also makes use of Javascript. Ensure your browser is capable of interpreting Java and that the Java option is turned on. If you encounter an error, please don't hesitate to inform us.

Prime Directives
The Outpost is an assembly of a diverse variety of individuals, with a large variance in cultures and lifestyles. However, everyone has in common his/her humanity.
Practice the 3 R's :

Respect for others;
Respect for self;
Take Responsibility for your own actions.

No excessive swearing is permitted.
No sharing of command/clearance codes.
No discrimination of any kind is allowed.
No sexually suggestive material is permitted in any way, shape or form in the Outpost.
No harassment of fellow officers of any kind is permitted.
All work for and by OTF members is the property of Outpost 10F and cannot be used on any other site without the explicit written permission of the creator and Outpost 10F.
No flooding of the chatboards, i.e. no repetitive posting of messages.
No impersonating a fellow officer, either by misuing his/her handle, title or a combination thereof.
Outpost 10F recognizes and guarantees the right of free speech to all it's chatroom visitors as long as their comments and statements abide by all the Prime Directives stated here.
A more detailed version of these directives can be found here.
Thank you for your patronage, and welcome to the departmental office! Remember, I'm always listening.